Joseph Rodriguez
'LAPD 1994'
Wanted, A Kinder Gentler Cop.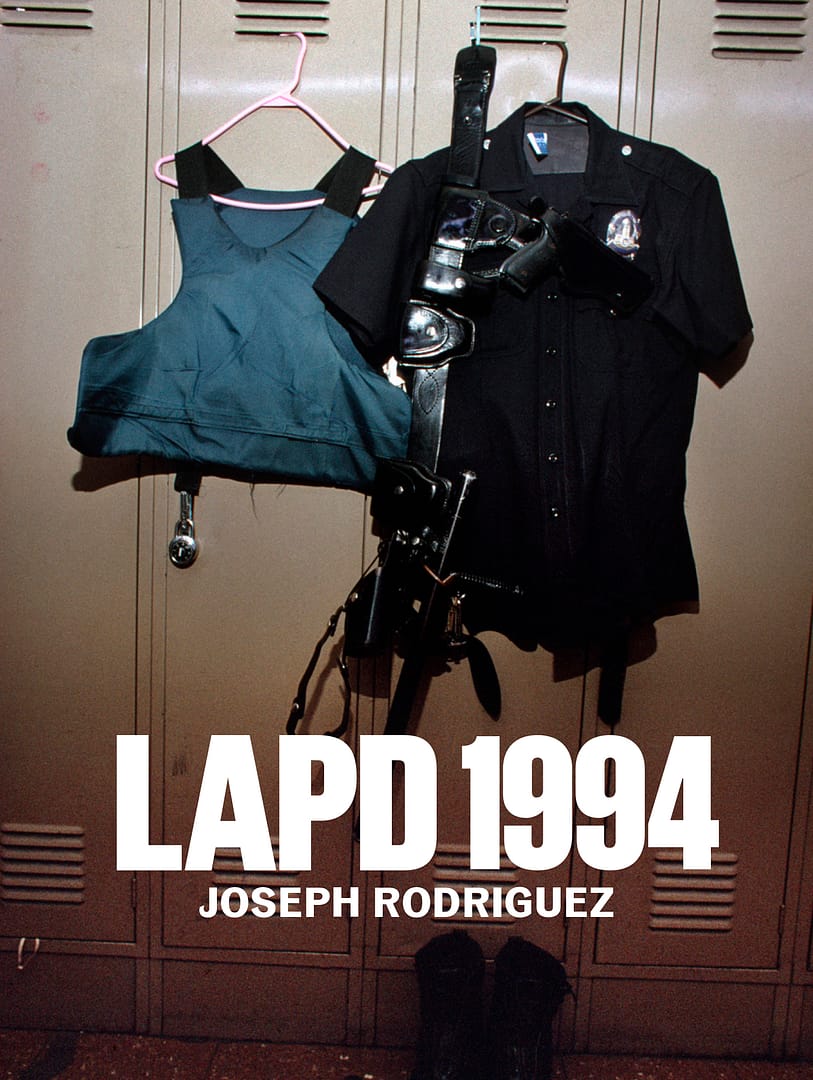 In the mid-nineties, the LAPD was in search of a public image make-over after the Rodney King uprisings. The City Charter was reformed by increasing civilian oversight of the LAPD, the militant police chief of the moment, Daryl Gates, was forced to resign and Willie Williams became the first African-American chief of the department.
As part of these efforts, the LAPD gave photographer Joseph Rodriguez unprecedented access to document the officers in the field for The New York Times, hoping to give the public an image of a "kinder, gentler cop", as the headline put it.
For weeks, he immersed himself in the daily workings of the 77th Street, Pacific and Rampart Divisions.
Four years after Rodriguez rode along with Rampart officers, the station became notorious when the biggest scandal in LAPD history erupted in an astonishing spectacle of officer corruption that included the murder of a fellow cop, a bank robbery, unprovoked shootings of alleged gang members, drugs stolen from the evidence room, and other crimes.
In 2020, the year of Black Lives Matter, a generation after these photos were taken, new uprisings demand reform yet again and the same questions about policing – what are they for, who do they serve, and who do they protect – shape the public discussion.
The photos in LAPD 1994 display the subjectivity of Joseph Rodriguez as much as that of the cops and the civilians, who are the victims and sometimes perpetrators of violence – he is not afraid to humanise the cops, but the images also shows the darker side of both the officers and the people they are sworn to protect.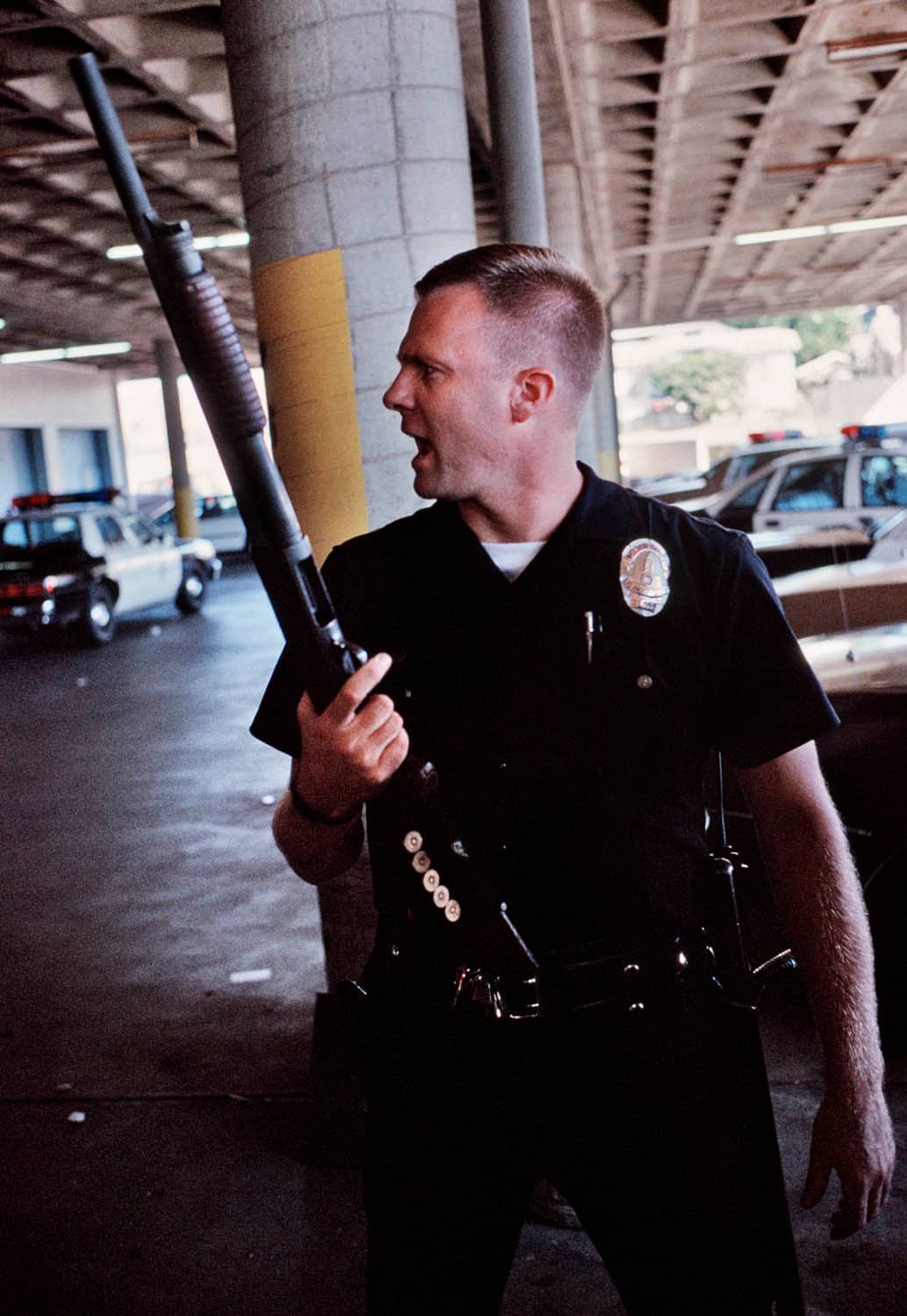 Going on gang patrol in Pico-Union, Rampart Divison.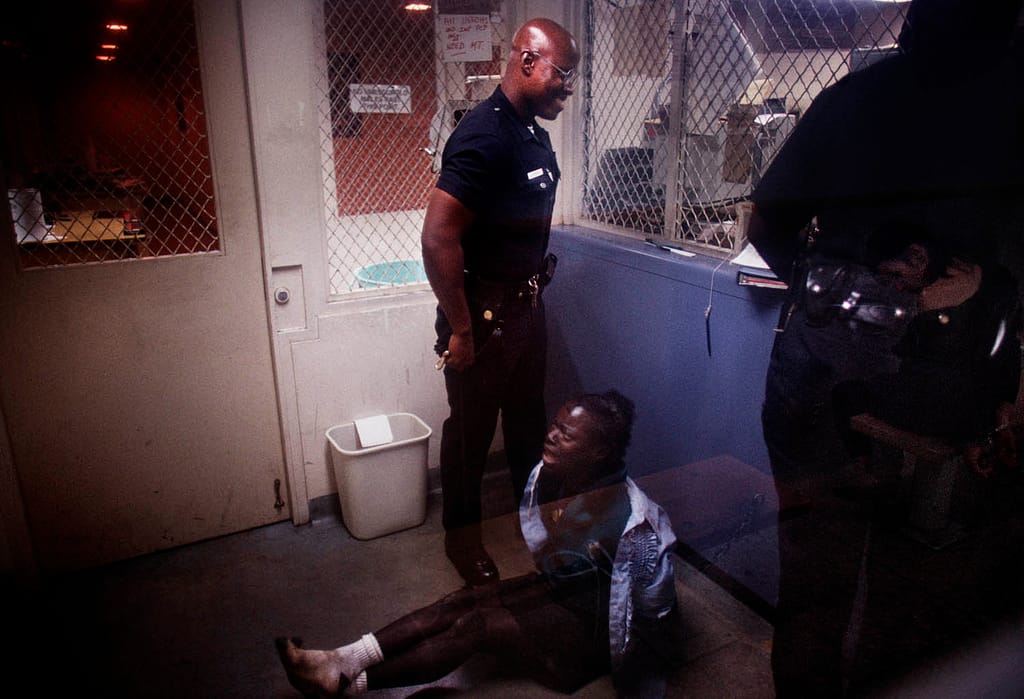 Bookings at Rampart Division.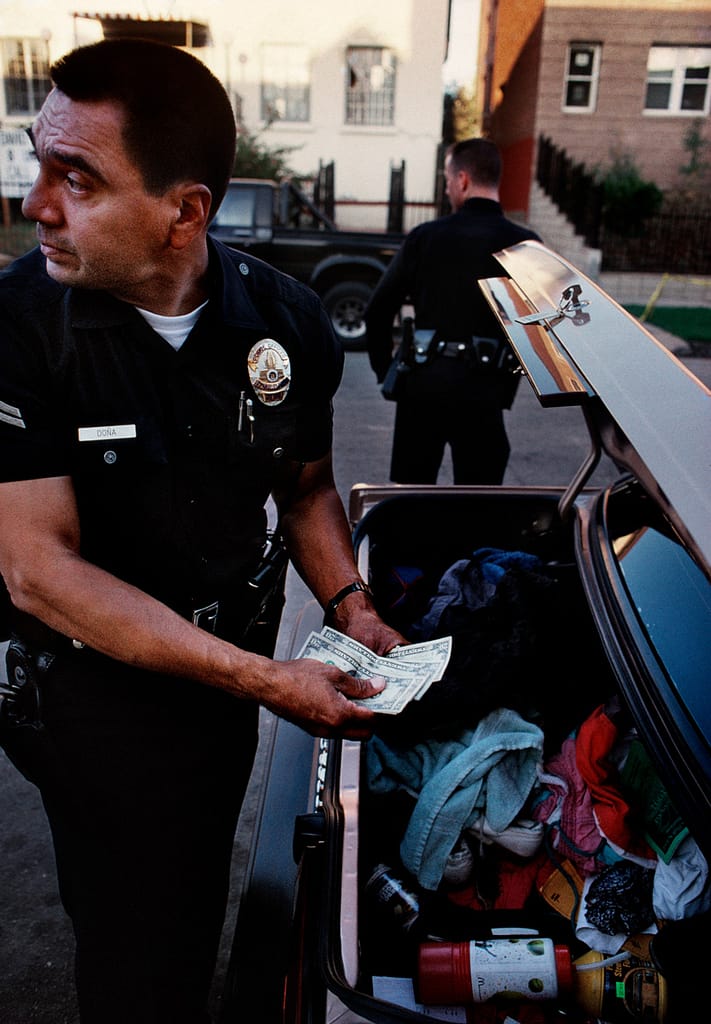 Officers find money, gold jewellery, and a gun in a murder suspect's trunk.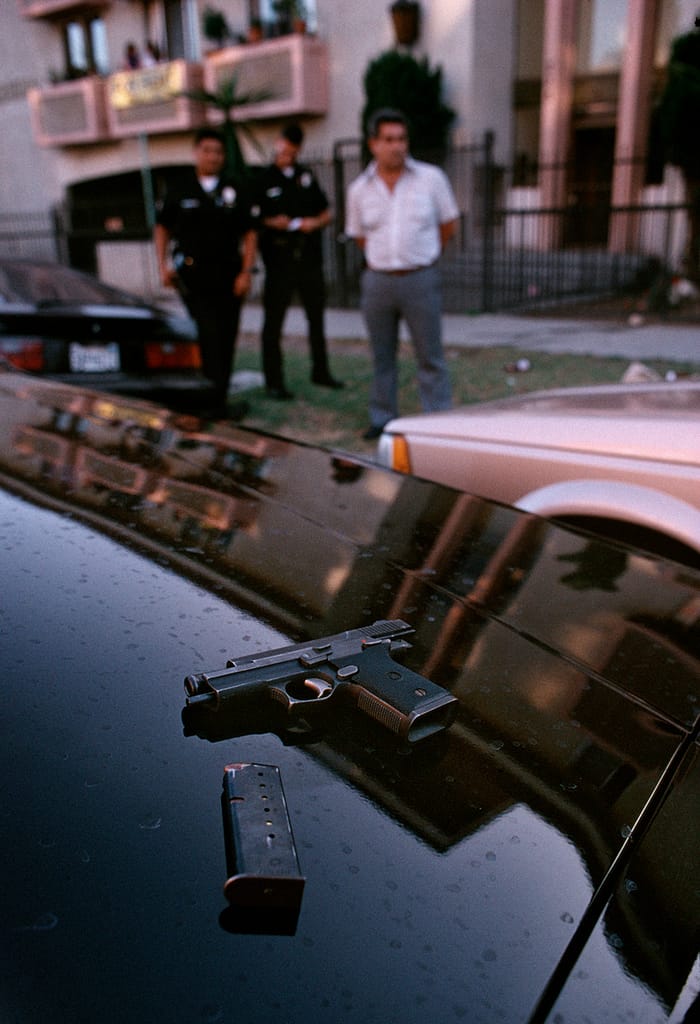 A murder suspect stands by as officers search his car.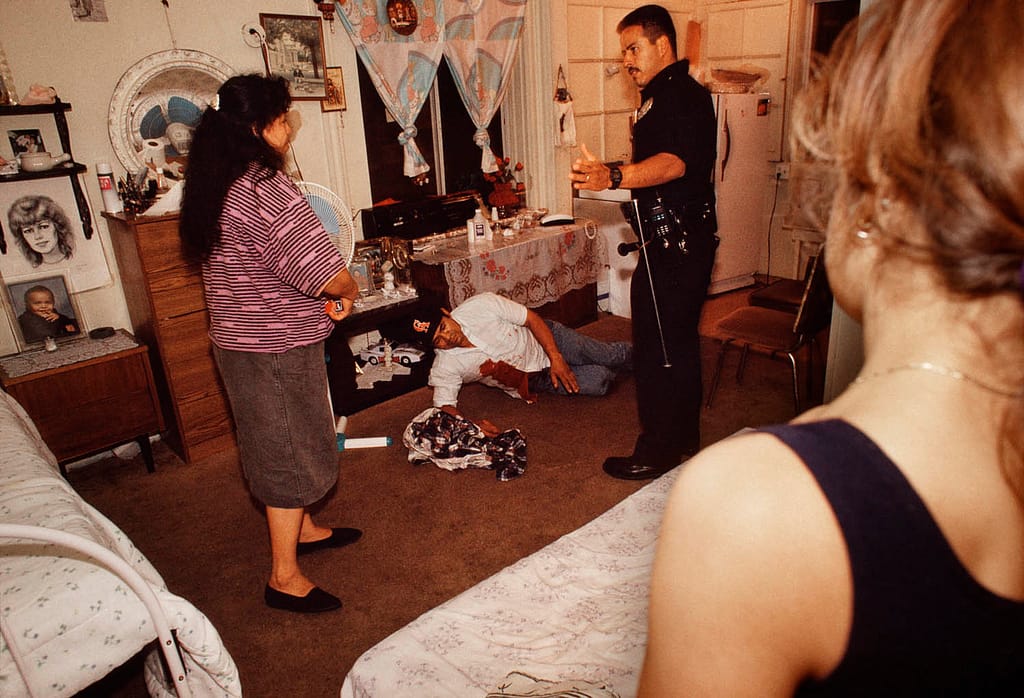 A man bleeding on the floor claims that he was shot in his home by a gang member.
As a documentary photographer for over 25 years, my point of view has been to work slowly when it is possible. The domestic landscape of America has been my interest for the past two decades. Today I continue to work within the social documentary practice, covering the struggles of everyday life. As Fred Ritchin, author and president of www.pixelpress.org wrote, "Photography too often confirms preconceptions and distances the reader from more nuanced realities. The people in the frame are often depicted as too foreign, too exotic, or simply too different to be easily understood." I continue to tell stories that have had an effect on my life so that we can diminish this distance and develop a better understanding.
Joseph Rodriguez 'LAPD 1994'
Foreword by Lauren Lee White
Introduction by Rubén Martínez