Robin Broadbent "Blast"

Limited Edition Archival Pigment Print Mounted on Dibond including a Certificate of Authenticity Signed and Numbered by the Artist. Paper Size 70 x 109 cm/27.6 x 42.9″ Edition of 75

Printed on Hahnemühle Photo Rag® , 315 gsm museum quality FineArt inkjet paper, mounted on 3mm Dibond.

Starting at

$

1,275 Collect
© THE ARTIST EDITION 2019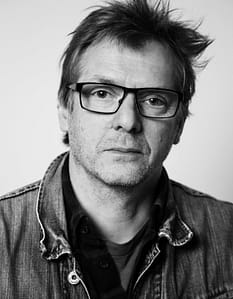 British photographer Robin Broadbent studied photography before starting his career in London in the 1990s. He currently lives and works in New York where he established his studio in 1999. Broadbent is renowned for his strong, abstract still life photography.
"As soon as something is recognisable within a photograph, it tends to be a photograph of something, which in itself limits the way it is seen. I want to take photographs that can be hung on the wall and enjoyed for their forms and shapes."
Robin Broadbent's work is a manifestation of abstract still life photography. Inspired by the photographic language of 20th century avant-garde his minimalistic approach is characterised by simple, bold graphic compositions that challenge our perceptions of texture, size and scale. With a focus on lighting his images are intricate studies of objects, identifying and abstracting their essence into aesthetic forms and shapes with a secretive ambiguity.
Broadbent has published three books. Marmalade (Browns, 1998) and Minus Sixteen (Browns, 1999) are a series of black and white photographs. In 2017, he released a book of his iconic personal and editorial work – The Photographic Work of Robin Broadbent published by Damiani. Broadbent frequently shoots editorial projects for international publications and his work has been exhibited in London, New York and LA since 1991. His most recent show Reduction, Reduction was at Wren Gallery, London 2018.
> Books                                                               > Exhibitions